We are Dracula Technologies, a deep tech start-up experts in digital printed OPV cells and Inventor of LAYER® technology. For years, our development engineers and professors have worked closely with our scientific and strategic committees that include Academics and Industrialists. Dracula Technologies is supported by Dassault Systems and Airbus. Our technology has led to several patents and we have been awarded during the last Hello Tomorrow Challenge in Paris.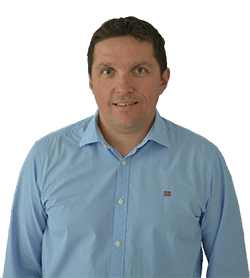 Brice Cruchon
Co-founder and CEO - Joined Dec, 2011
When I met Pascal in 2011, he was starting to work on the feasibility of using inkjet to print photovoltaic cells. As a trained chemist, I dreamt of developing a technology that could tackle a wide range of energy issues. That's why at the end of 2011, I decided to launch Dracula Technologies. The development of LAYER® required immense efforts but we have achieved considerable technical feats. Today I am very happy to see the team we have been able to build around this project with the ambition that Dracula Technologies will become one of the major players in energy transition. This adventure is a reflection of my previous sporting career: for me, a team approach is the driving force behind success
Pascal Pierron
Co-founder and Innovation Manager - Joined Dec, 2011
"Business has only two functions: marketing and innovation" according to Milan Kundera. That's my guiding principle. Fascinated by technologies, I am always thinking about how to introduce them into an application, a market and how to develop them. Since 2008, developing solutions to collect energy where it will supply billions of connected objects has been our challenge at Dracula Technologies. Affordability and sustainability are the keys to success.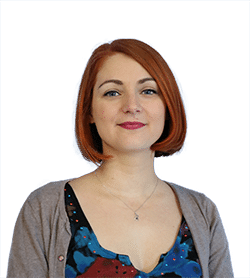 Marie Chabrolle
OPV Technician - Joined Jan, 2012
I studied materials chemistry and discovered the world of inkjet thanks to my internship at the end of my studies. After Dracula Technologies was created, I joined the team to use my experience in the inkjet sector to develop the LAYER ® technology. I enjoy working in the R&D field, which I find exciting, and combined with the start-up ethos, it pushes me to go even further.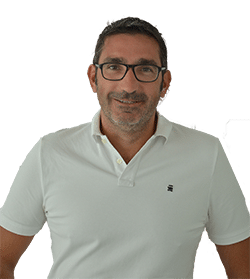 Jérôme Vernet
VP Sales - Joined Jan, 2017
In 1992, I joined an innovative SME as part of my work-study programme, and I devoted 25 years to turning it into a group with a global reach. At the end of 2016, I was looking for a new challenge. When Brice offered me the opportunity to join Dracula Technologies and contribute to the development of a new and promising technology, I jumped at the chance and joined the adventure as an operational investor. Developing and internationalising our business is a project that really appeals to me. Working in a start-up environment with such different and complementary profiles really is an everyday thrill. What I love doing is taking my "pilgrim's staff" and going to spread the word about our techno to early adopters!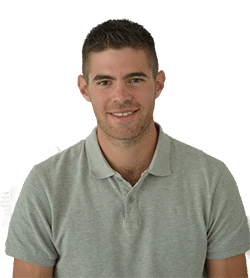 Hugo Poudrel
Marketing - Joined Feb, 2017
At the end of my studies, I was preparing to continue in the start-up I had co-founded, but then I had the opportunity to join the Dracula Technologies adventure in 2017, at the same time as Jérôme. The project immediately impressed me. The technology was already revolutionary and the marketing initiatives called for more promotion… Today LAYER® has a naming system and Dracula Technologies' reputation has increased considerably thanks to Hello Tomorrow, the ENEDIS competition and the Fundtruck. I am really happy to be working in this technology start-up environment. I loved books by Thiel and Rudelle or the series "The Family". At the same time I do a lot of sports, particularly cycling, because I like pushing myself to new limits.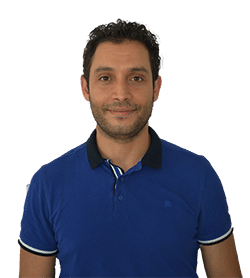 Sadok Ben Dkhil
Development Engineer - Joined Feb, 2017
I have always wanted to use the results of my fundamental research activities carried out as part of my doctoral thesis and post-doctoral internships in the field of organic photovoltaics for an actual application. At the beginning of 2017, when Pascal and Brice offered me the opportunity to join the Dracula Technologies adventure, I didn't hesitate for a second. I joined the team as a Development Engineer to contribute to the development of LAYER technology. Today I am so proud to be a part of this family, a very promising future in the field of renewable energy for IOT is in sight!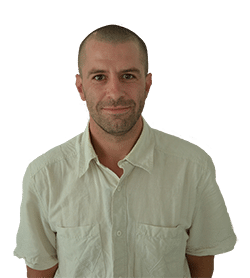 Aurélien Hallet
Project Manager - Joined Sept, 2017
With 11 years' experience in innovation management, I have been involved in several innovative projects. I have also worked with companies in their development towards environmental excellence. Now, I work as an Innovation Project Manager (management of collaborative R&D&I projects, innovation funding, technological and competitive watch...). As a football fanatic, I feel the same team spirit within Dracula Technologies in our pursuit of a common goal!!!!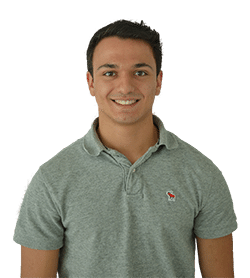 Hugo Leone
Engineer Student - Joined Sept, 2017
With a keen interest in new technologies, when Dracula Technologies offered me the opportunity to work for them as part of my work-study programme, I jumped at the chance. The challenge of industrialising a totally innovative technology, in a start-up, is a very enriching and motivating challenge for a first experience in the professional world.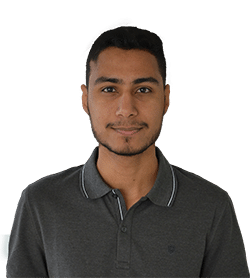 Rahisse Mamod Ramjy
Digital Marketing - Joined Sept, 2017
Fascinated by the internet and new technology, I am in charge of the digital marketing side at Dracula Technologies. Everything from website management and social networks to graphic design and other equally rewarding projects!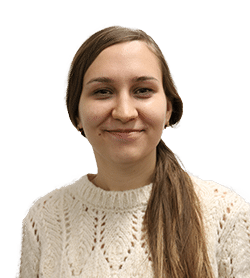 Elena Barulina
OPV PhD - Joined Oct. 2017
After my master in material science, I wanted put my knowledges in action through a thesis. Dracula Technologies is a startup tremendously innovative where I'm working on opv cells development and stability.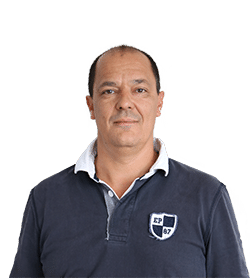 Cyril Vergnon
Process Manager - Joined June, 2018
With 20 years' experience in special machines, I would like to help Dracula technologies in its industrialisation process. The LAYER® project is a project that is really close to my heart due to its Deep tech and very challenging aspects.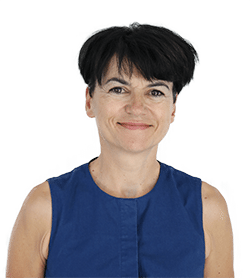 Marie-Pierre Reymond
Executive Assistant - Joined Oct, 2018
I like organising things to make everyone's job easier, acting as a link between people and co-ordinating everything for greater efficiency. I find it exciting to be part of Dracula Technologies' development and growth. And I love the start-up atmosphere in the company.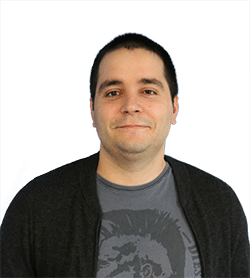 Florent Pourcin
Materials Engineer - Joined Oct, 2018
I was already following the progress of Dracula Technologies while I was doing my thesis in nanomaterial chemistry. When I finished, and I had the opportunity to join the adventure, I didn't hesitate for a second. I am now involved in the development of new materials for photovoltaics.