We've launched a few months ago a youtube playlist called « Powered by LAYER® » presenting some quick and dirty programs with our close partners :
LoRa sensor with e-peas
Dracula Technologies and e-peas have developed a demonstrator that allows the reading of temperature, humidity, and pressure data and the transmission of this information via the LoRa protocol.
This demonstrator is composed of an 8-band LAYER® module specially designed and produced for this project. The module recharges a CapXX supercapacitor (1.2F – 5.0V) which then powers the E-peas harvester (AEM10941). The latter is used to manage the LoRa chip and the various sensors.
This device is characterized by its very long autonomy: when there is sufficient sunlight (enough power generated by LAYER® to compensate for the consumption of the electronic components), the supercapacitor is recharged, when the sunlight is too low, the energy stored in the capacitor allows transmissions to continue.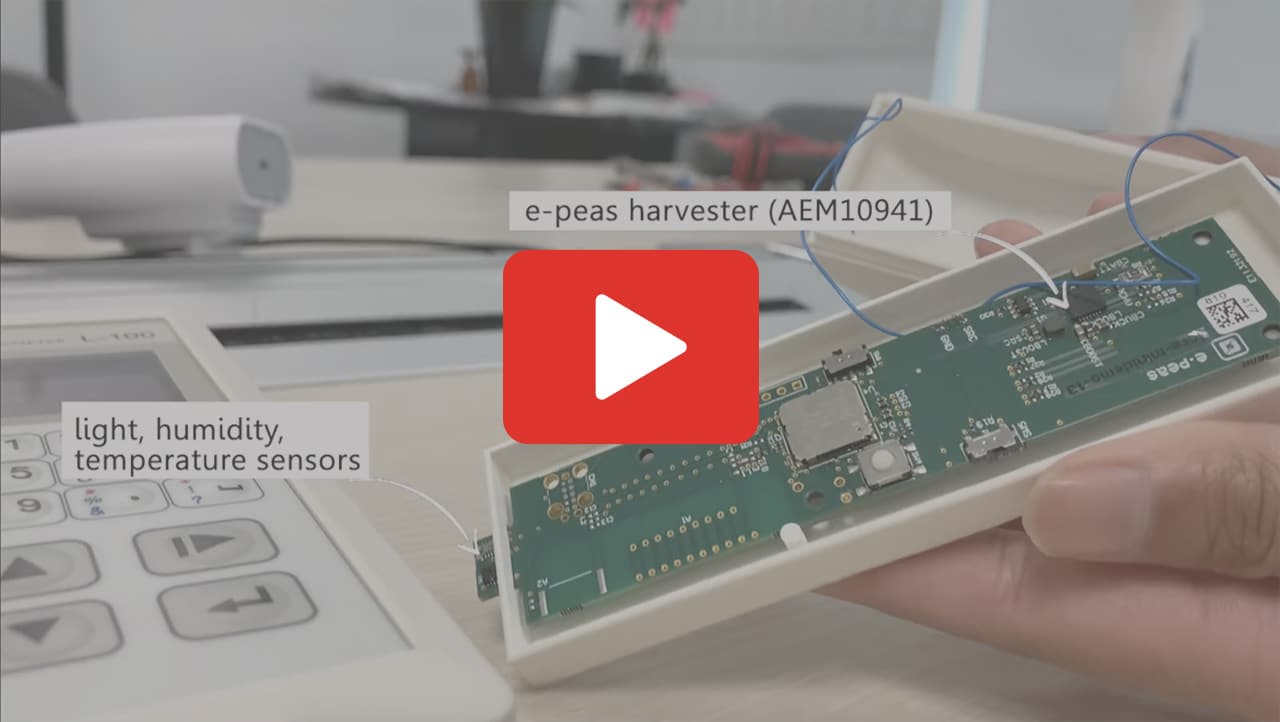 Real time data with an autonomous ON Semi board
Harvest light with LAYER® and get an autonomous IoT device by plugging or OPV modules into the RSL10 Solars Sens Gevk board and retrieve real-time data on the "RSL10 Sensor Beacon App".
The board features various sensors including temperature, humidity, air pressure, and a 3-axis accelerometer.
When the light level is enough (More than 200 lux) you will be able to receive data updates every 2-3s.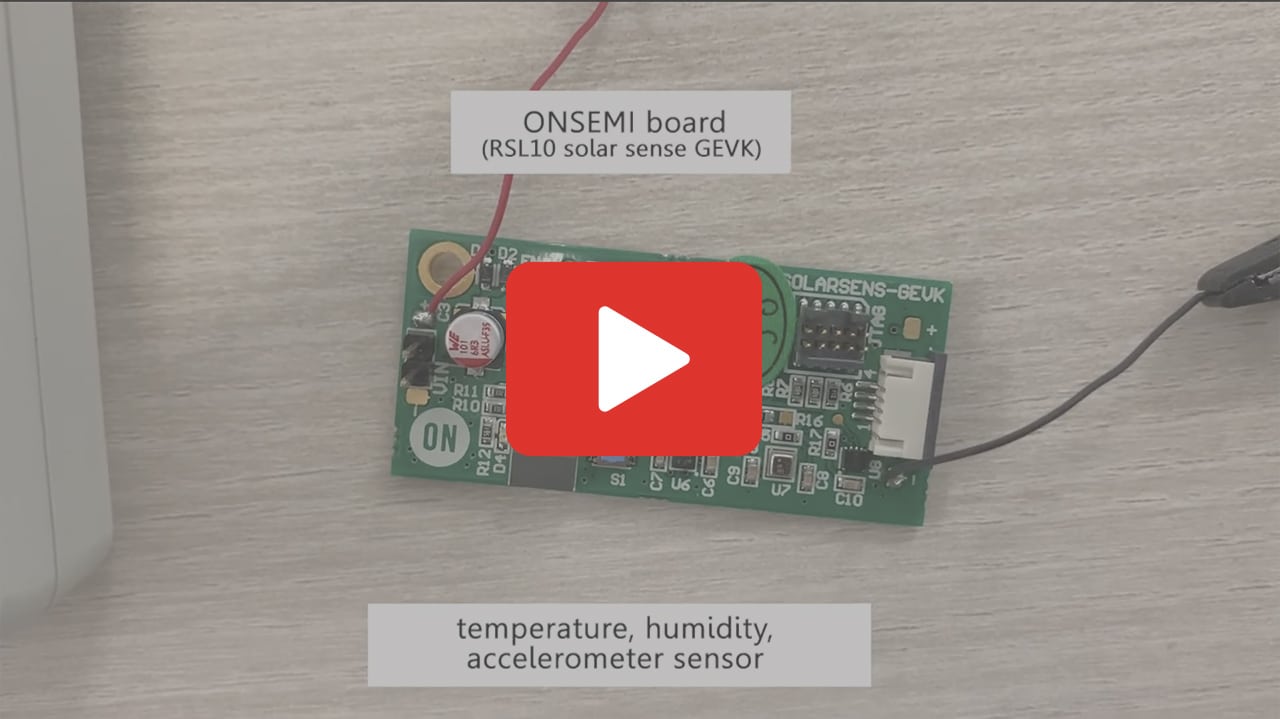 Harvest ambient light to power LoRa tap switch
Harvest light with LAYER® and power your LoRa Tap switch. For this demonstration, we used a 5V – 0,047F supercap. The supercap recharges in less than 2mn when exposed to light (1000lux), once charged it allows up to twenty ON/OFF.
Keep in mind that to power such device you need to:
– Have a power backup like rechargeable batteries or supercapacitors.
– Design your power back up such its tension allows functional use (min. 3V)
– Use a LAYER® that generates enough tension (either Demokit6 or Demokit11)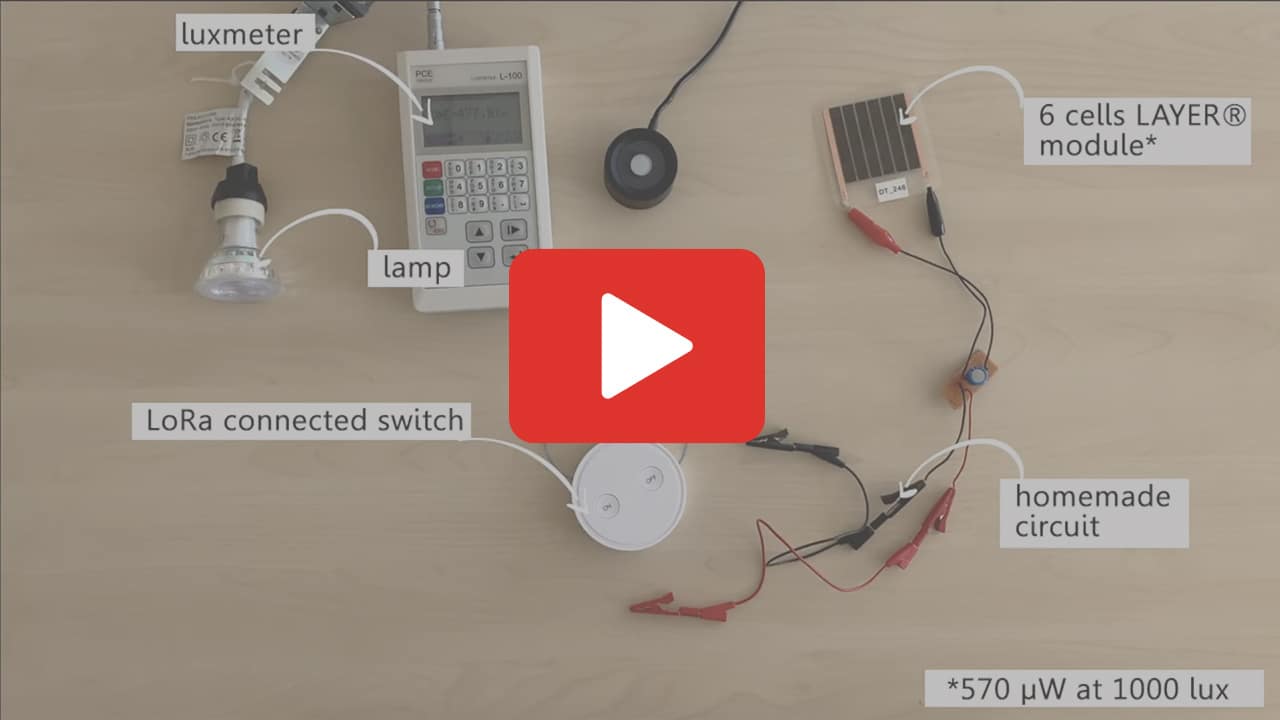 How it really works?
Like other photovoltaics systems, the current generated by LAYER® is strongly dependent on the amount of available light. As shown in the video, when LAYER® is covered, it delivers only a few microamps whereas when exposed to light (600lux), it delivers more than 100µA.
This amount of current is enough to power low consumption sensors (See Episode 1 & Episode 2) under daily use.
Check our LAYER® performances under different light illuminances at :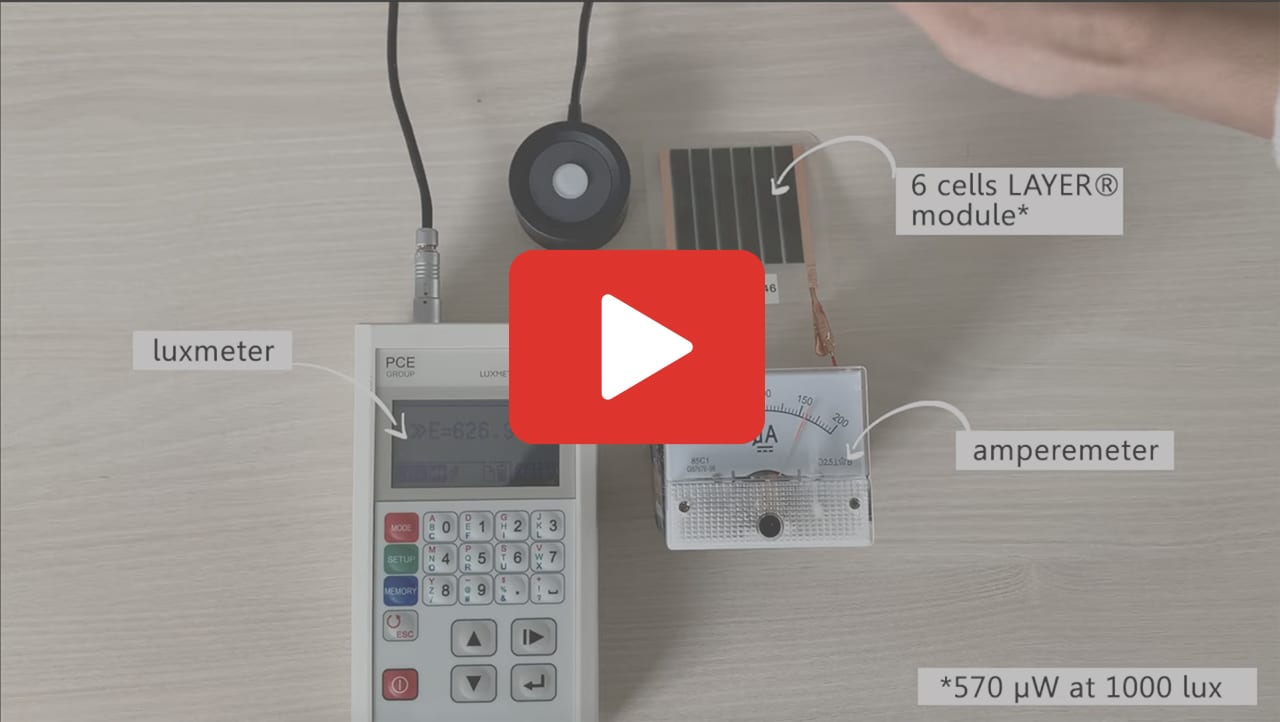 A temperature sensor combined with an NFC Tag
This is a temperature sensor that collects temperature data fed by one of our LAYER® modules. RFID Tag communication is initiated when approaching the phone via NFC :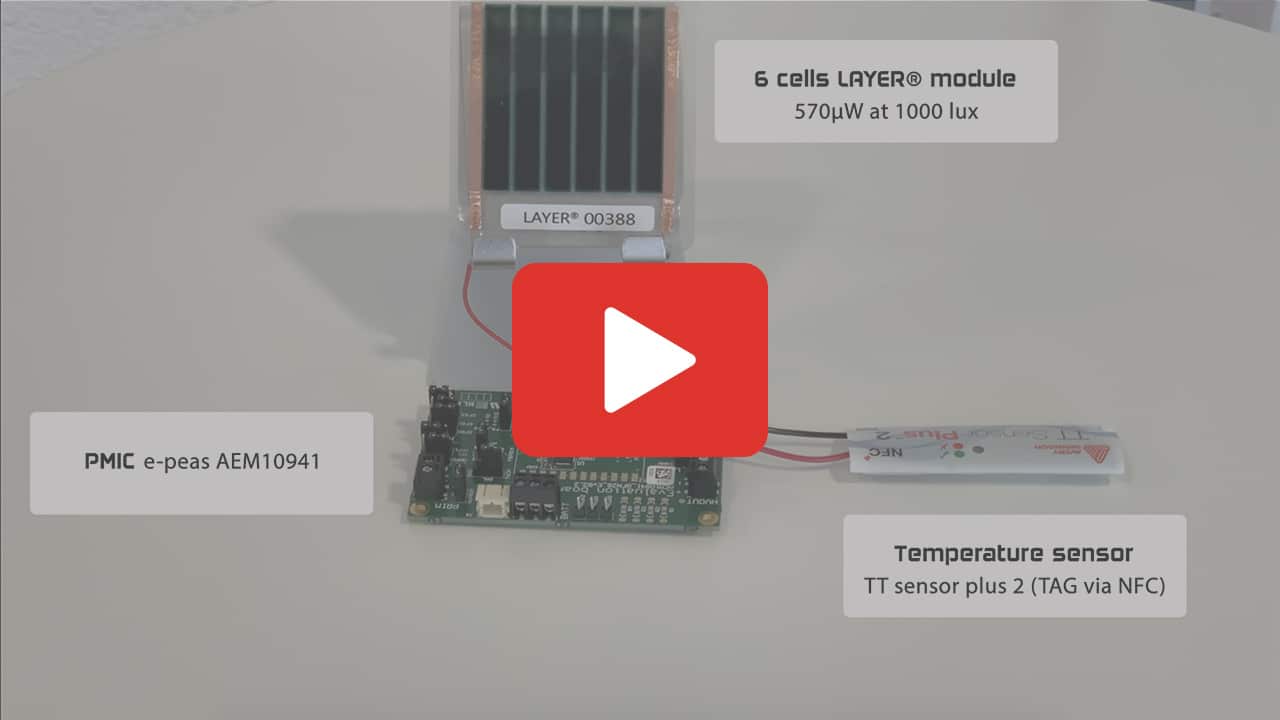 These "quick and dirty" autonomous IoT can be upgraded into daily life solutions, such as :  
Public Transportation
Access Point
Subscription
Healthcare
Payments & Withdrawal
Secure a green and reliable power source for your device and prove your concept :
Spread the word