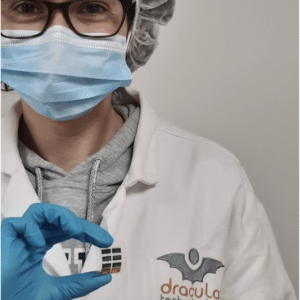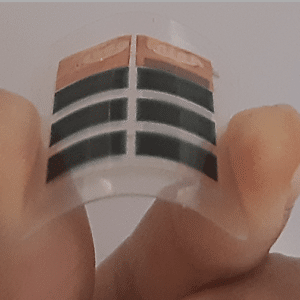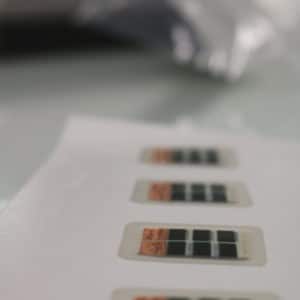 "It's currently the highest value reported to date for all inkjet-printed OPV module" CTO Sadok Ben Dkhil.
Small size OPV modules have unique advantages, including solution processability, flexibility, lightweight and tailorable design
There is a growing demand for modules with a very small surface area capable of delivering only a few microwatts. Indeed, with the progress of low consumption electronics, more and more applications of this kind can be found.
We are working with manufacturers on topics related to electronic cards or access badges. Let's imagine cards capable of embedding electronics in order to offer new functionalities to users.
A smart card integrates a microprocessor, some memory, and some apps. Thales is estimated that between 30 to 50B smart cards are in circulation today.
Smart cards allow us to authenticate and identify people. They are used for:
Public Transportation
Access Point
Subscription
Healthcare
Payments & Withdrawal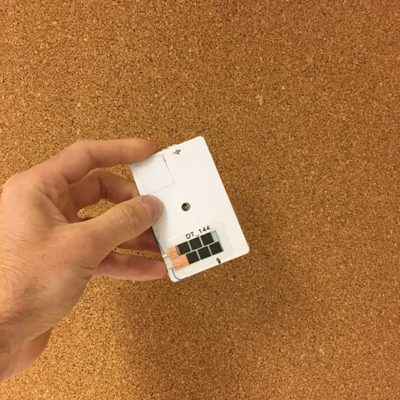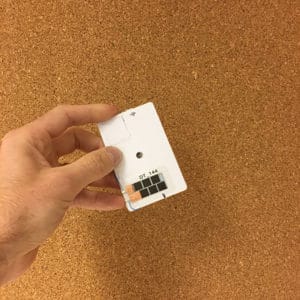 What the future of credit card might look like
For example, the bank card, created more than 50 years ago, is an indispensable tool for daily transactions. There were more than 800 million bank cards in circulation in 2016 in Europe.*
We saw the new cards arrive with the CVC refreshing regularly and it's just the beginning. With the rise of mobile payments, companies designing electronic cards need to innovate.
Our LAYER® technology, which has the particularity of performing well in low-light conditions, offers the possibility of creating very small surfaces thanks to the sheet to sheet inkjet printing.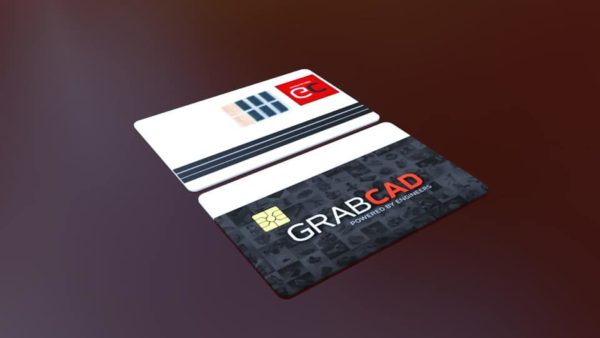 What the future of credit card might look like
As a reminder, you can pre-order our larger demokits to perform quick and dirty tests on your side.
*Bforbank Utilisation de la carte bancaire eu Europe – 5 nov 2017
Spread the word